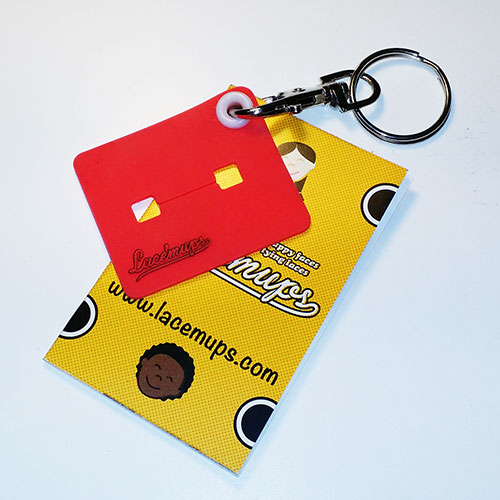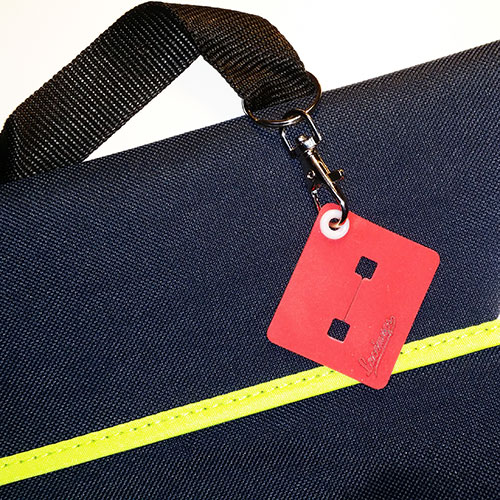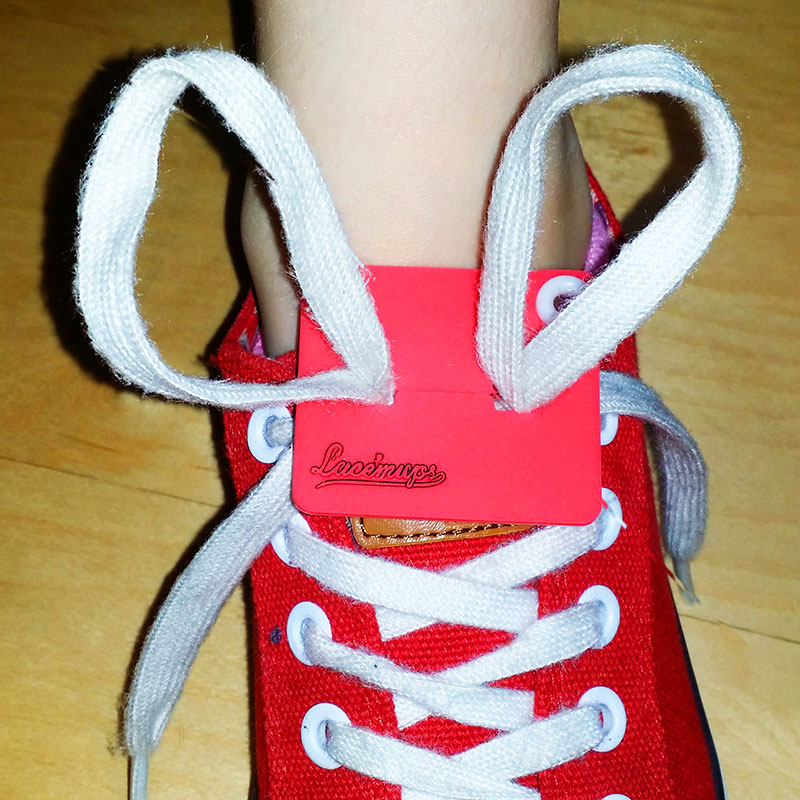 The following are all extracts from emails or posts on our Facebook page:
"My 8 year old son has been struggling to get his laces tied tight enough for two frustrating months. Since he got this device, he ties a decent bow every time! It's so simple but incredibly effective. I even caught him using it to teach his freind last night!"
"Fantastic ! After 38 years in teaching small children I used to tear my hair out tying umpteen pairs of shoes…Good luck with this brilliantly clever product."
"Wow! Had nearly given up as by 9 he just could not do his laces! The lace 'm up arrived in the post I showed him once how to do it, after two minutes he could do his laces and within half an hour he didn't even need the lace 'm up! He is still using it as he is quite proud to be seen with it!! Thank you!"
"Fantastic product my grandaughter is now wanting to tie everybody's shoelaces!"
"I bought a Lace'mup from you for my daughter who is Dyspraxic and therefore struggles with laces. She cant wear the shoes she wants to wear and always finds the whole shoe shopping thing a nightmare which means that I do too!
I saw your invention in the Evening Chronicle online and came to purchase one immediately.
Its only been in our house a day or so but instantly she can tie her shoes; she read the instructions and did it herself with no help needed. She wants me to pass on the following comments:
'Thank you for making the lacemup small and discreet. Thank you for the clip so it can go on my bag to school and people will just think its a keyring.  I have lots on my bag already. I love that it means my laces are tied and they're no different to normal. I can now buy the shoes i want – I've already been online looking at lace up Converse boots.' "
"Worked a treat with my 7  yr old grand daughter, another couple of tries and she will be fastening her own laces – love the bunny ears loops. Also saves my old back not having to bend down to help."
"I work with children and young adults with disabilities and many of them have limited manual dexterity. Lacemups really helps them to tie up their laces. They love the new found independence it gives them. Brilliant."
"I took it to school this morning to practice with a young boy who was struggling with shoe laces! After three attempts he managed to tie his laces. The product is great, I work in children's occupational therapy as a technical instructor helping children with dressing skills etc. This is a great tool to assist me."
"Isaac was so proud having laced his boots for the first time that we had to go for a walk before bed!"